When coming into our service center, you'll be greeted with a smile while we direct you to the proper department. We've created a range of specialized service so each individual around Santa Fe, Espanola, and La Cienega can receive the care their BMW deserves. A few of the departments we'll be touching on in the coming sections includes the parts center and collision center.
Santa Fe BMW also prides itself on making each visit to your shop a value-rich and convenient experience. So, take time to get to know our service center better before bringing your BMW around!
Keeping Up with Routine Needs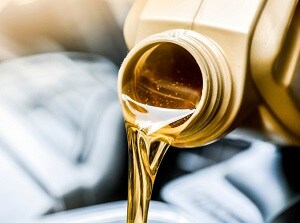 BMW models are renowned for their responsive performance, time-tested dependability, and state-of-the-art features. However, all vehicles require routine maintenance in order to retain their healthy condition-and that's what we are here for!
At our service center, we can provide the necessary care for your BMW in a timely manner, giving you more time on the road. Anything from oil changes, brake replacements, and tire rotations to more specialized needs can be achieved thanks to our staff of certified technicians.
If you aren't quite sure when your BMW model needs to stop into the shop, you can look to our maintenance schedule guides for reference!
Treating Your BMW with the Care It Deserves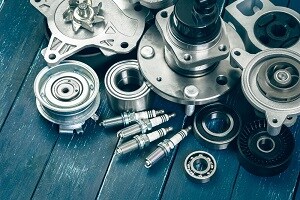 Under the hood of your BMW, you'll find countless complex parts that power and move your vehicle forward. As the years go by, you may need to replace some of these parts in your BMW to keep it in tip-top shape.
When you come into our BMW parts center, we'll have the part ready for you. If we don't happen to have the part that you need in stock, we'll quickly order it and once it arrives, we'll handle the installation.
Over time, your windshield may crack, you may find a scuff or mark on a door, or you may want a paint job. If so, come by our body shop. We can handle any exterior needs and we'll quickly have your BMW model looking like it's fresh off the assembly line.
Great Value and Helpful Tools

Always seeking ways to provide a more valuable and effortless process for our local motorists, we've created both online tools and rotating discounts you can take advantage of.
The online tools are led by the scheduling device, which will help you lock in an appointment time that fits your hectic schedule. You'll also be able to save on oil changes, tire rotations, or any other form of service when looking through the always changing list of coupons!
BMW Service You Can Count On!
When you need service, whether to throw a new set of tires onto your BMW or to receive a quick oil change, consider the Santa Fe BMW Service Center! Our devoted staff has experience helping each member of the Santa Fe, Espanola, and La Cienega communities!