As your model racks up the miles, you'll eventually need a few new parts to maintain peak performance. Brake pads and rotors, tires, spark plugs, the battery, and many other parts will need to be swapped out in due time. At the Santa Fe BMW Parts Center, we can quickly outfit your model with the necessary part. Not only do we have technology to work efficiently, we also have a large stock of available parts.
Booking a visit is simple with the help of online tools, too. Ultimately, we want to help your vehicle perform at its very best!
Quickly Fitting the Parts You Need

As you make routine trips to our service center for oil changes and tire rotations, we'll also give you an idea of when certain parts need to be replaced. Staying ahead of the curve in terms of automotive care is the best way to ensure lasting performance.
For example, it's suggested that you replace your brake pads and rotors around every 25,000 miles. That number can certainly shift depending on the type of model you drive, your driving style, and what you ask of your vehicle on a daily basis. Still, if you come in at 25,000 miles, we'll have the exact pads and rotors you need and will be able to get them fitted quickly.
Our parts warehouse is well-stocked, with parts that can fit your exact model, year, and trim level. If we don't happen to have the right part, we'll gladly order it for you and install it upon arrival!
Customizations & Tires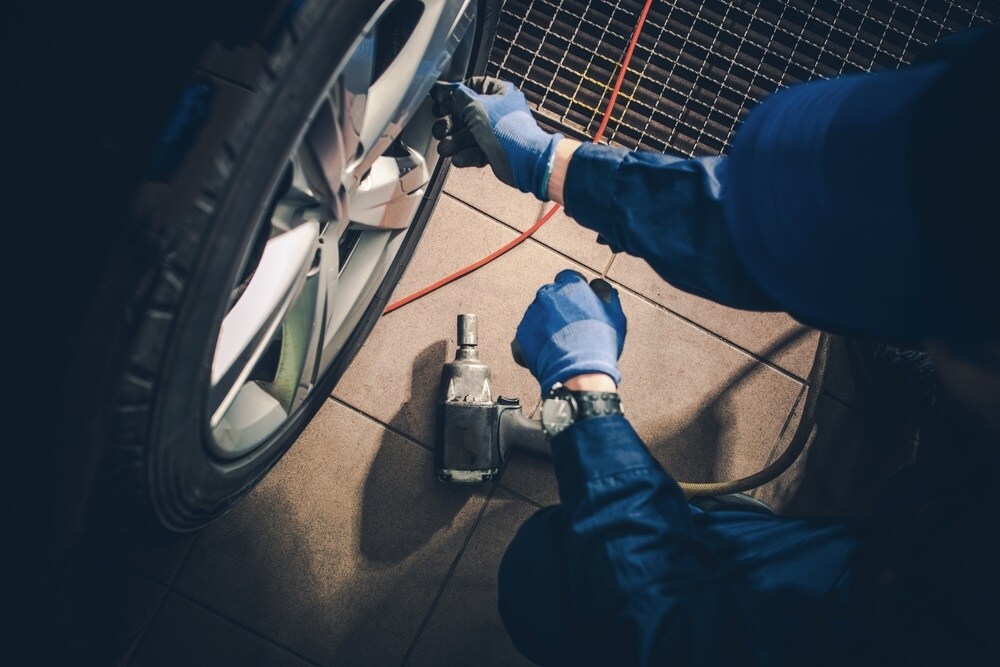 It's common to see folks customizing their model, or at least ordering parts and accessories that they wish to equip. For example, BMW offers a range of different packages and opportunities to either add a unique style or perhaps more performance to your vehicle. If there's specific work you want done to your vehicle, such as the addition of a couple unique parts, we'll be happy to assist.
Tires are another vital aspect of long-term maintenance and your vehicle's overall performance. If you need to do a bit of off-roading, we have tires for that. Want to extract the most performance possible from your BMW? We have tires that can help you do so. Certain tires can even work to improve fuel economy!
Online Tools & Discounts
The online scheduling tool is a go-to for those who want to book a visit to any aspect of our service center. Convenience is a big part of our mission, as is offering a great value.
To help ensure you're getting a good deal with each visit, we have rotating discounts that could apply to anything from a new set of tires to a new battery!
A BMW Parts Center You Can Rely On!
No matter the part your BMW model requires, contact the team at our Santa Fe BMW Parts Center! We'll quickly get you fitted for the appropriate part and have you back on the road in no time.